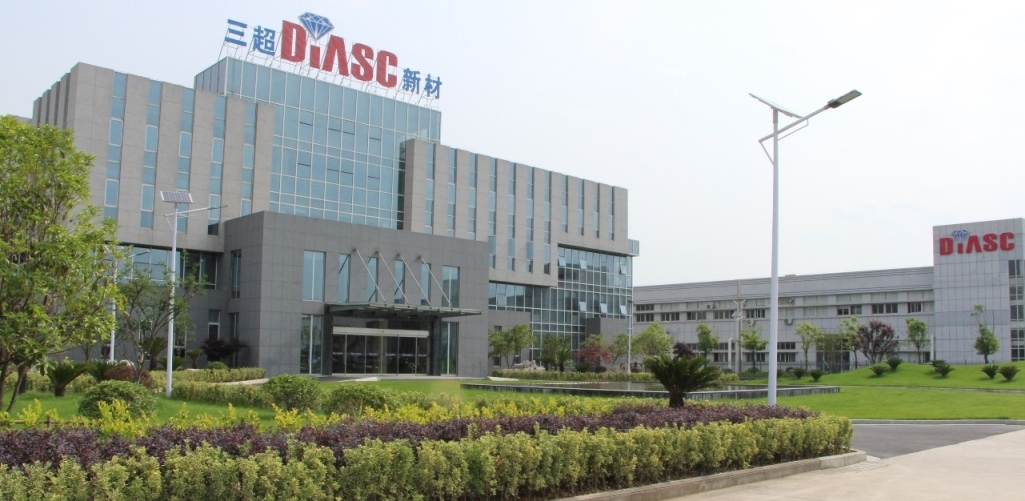 Founded in 1999, invested by Board Chairman Zou Yuyao and his value shared and like-minded board members, Nanjing Sanchao Advanced Materials Co., Ltd is a Listed company in China's Stock market, covers an area of 15.87 hectares with an investment of 16.5 Million USD.
Sanchao, in Chinese means: Three Exceeding.
1.Exceeding the International Quality standard.
2.Providing customers with highly competitive products and services are beyond the customers' expectations.
3. our toughness to overcome all the problems in the process of our designing, making innovation and researching on the Diamond and CBN finished products is stronger than Diamond/CBN itself.
Sanchao has been focusing on designing, innovation, researching and manufacturing of all types of Diamond and CBN tools, which are widely applied in automobile, Semiconductor, PV solar and cemented carbide industries.
Meanwhile, in Japan Sanchao established a R&D center consisting of over ten Japanese experts with well experience, highly expertise and excellent craftsmanship. As a result, in designing and researching on Diamond and CBN Tools, Sanchao has taken up a leading position in China. Moreover, the spirit of craft man and preciseness have been planted in the mind of every employee of Sanchao.
Thanks to the larger investment for over one decade and accumulation in technology, Sanchao has possessed a number of authorized Patents and unique Core technologies, and now is one of the makers on China's industrial Standard of Diamond wire.
Our mission is to offer Diamond and CBN tools, services, and technical support that meet and exceed our customers' needs and expectations, while relentlessly pursuing endless improvement strategies to further enhance these products and services, and finally achieving Win-Win for all concerned.